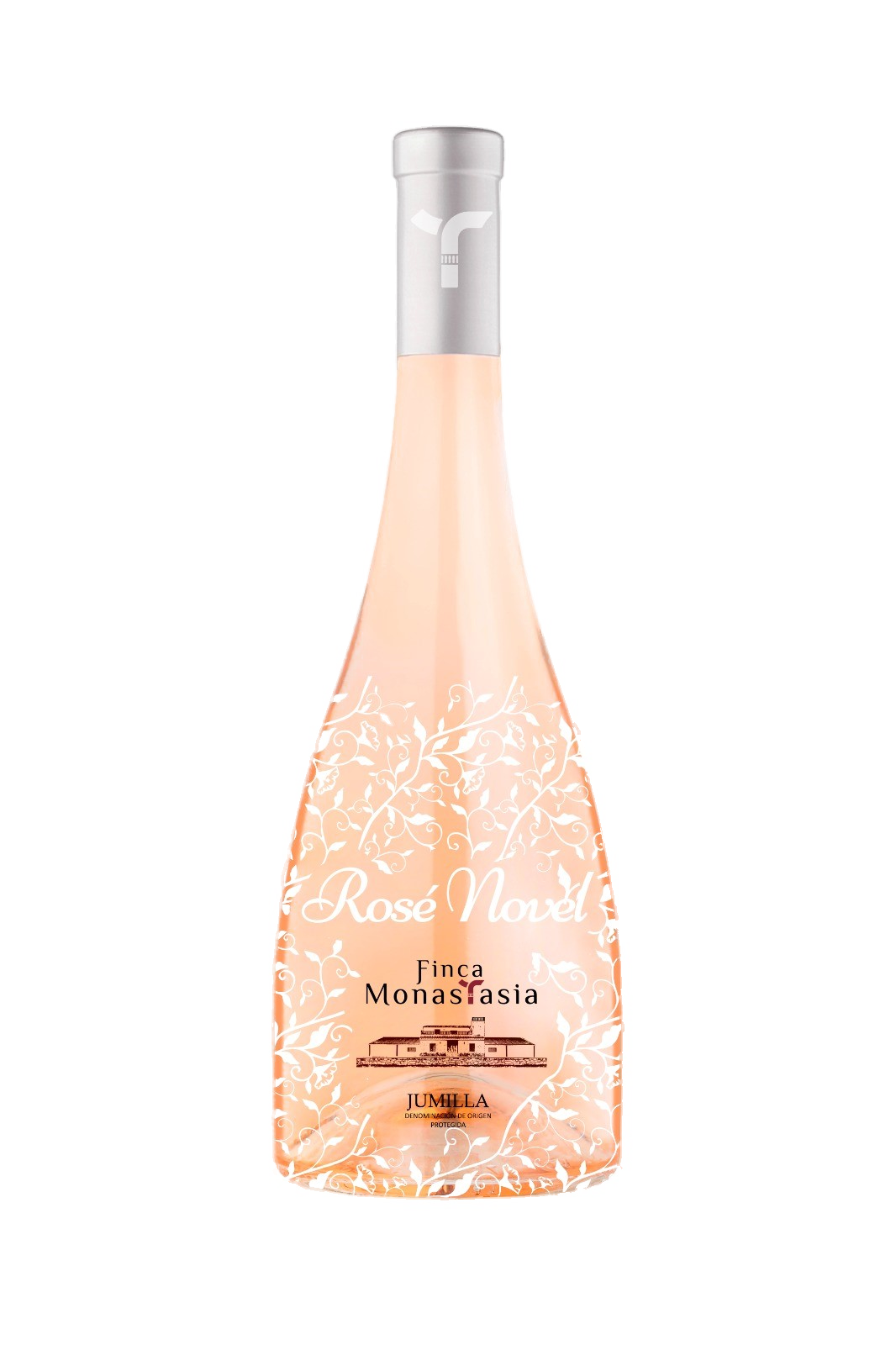 Appellation of origin
Protected D.O. JUMILLA
Name
ESTATE MONASTASIA
Type
Pink
Variety
Monastrell 100%
To nothing
2021
Breeding
Yes, about Elijah.
bottle type
Burgundy
cork type
Natural
Barrel Type
French
winemaking
Located in the Cañada del Cerro Blanco, in the municipal term
of Ontur (Sierra de Albacete).
Production
4.600 bottles
Release date
15-09-22
Displacement
75 cl
Tª Ideal consumption
8ºC
% Alcohol
12.5
pH
3.37
Total Acidity
5.89
Brilliant raspberry colour. Floral scents like rose, persistent strawberry and raspberry fruit. Slate scents true to its home ground On the palate it is silky, light and fresh.
Thanks to its richness, it can be accompanied by a wide variety of dishes, from semi-cured sausages such as loin cane, a fresh or semi-cured cheese and with smoked fish or salted.
For storage, it is recommended to lay down the bottles and keep them that position always before consumption at Temperature between 14º-18º C as constant as possible. Absence of strong odour, Humidity between 70-80% and minimum exposure to light.